Take the Scenic Route on the Historic National Road Byway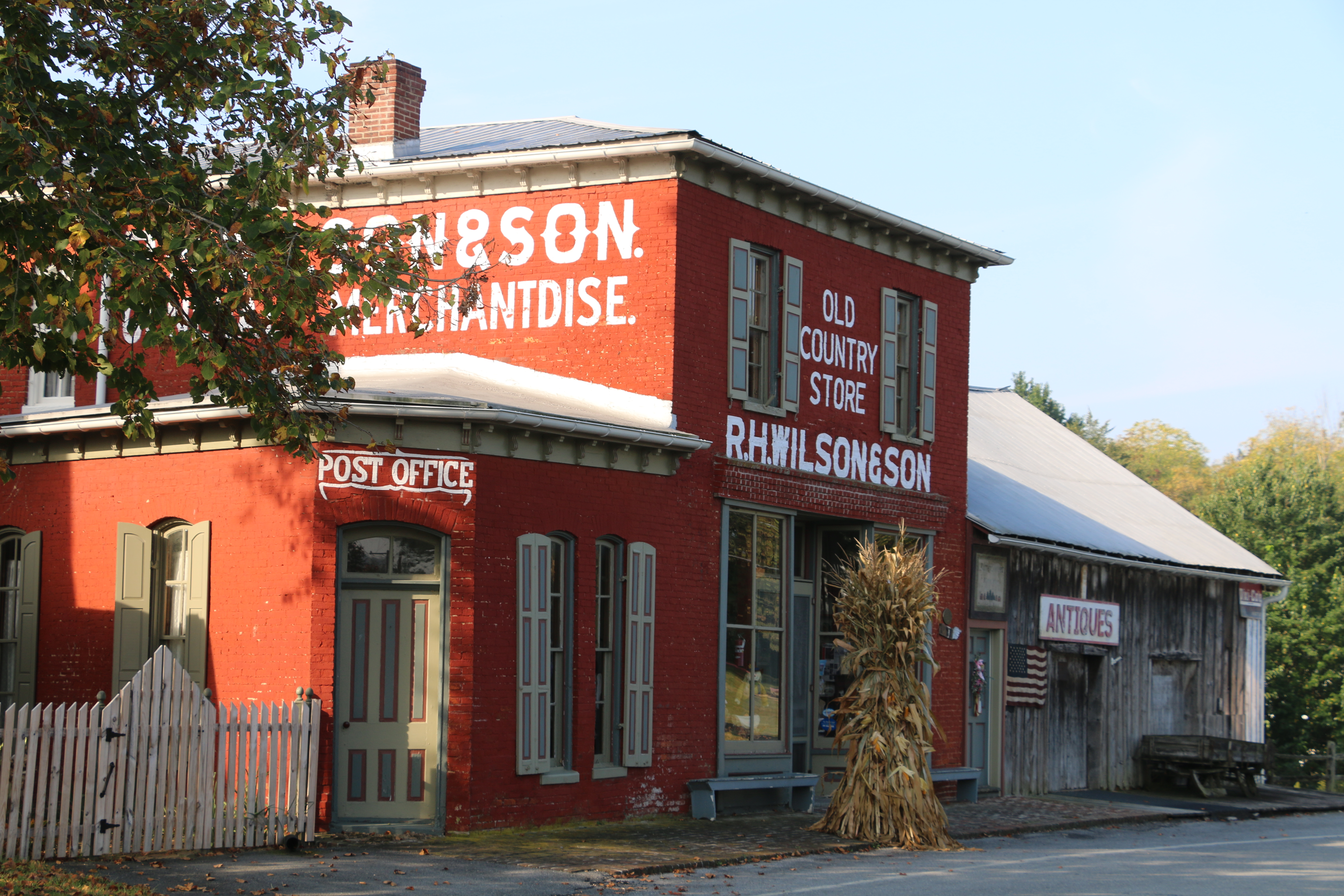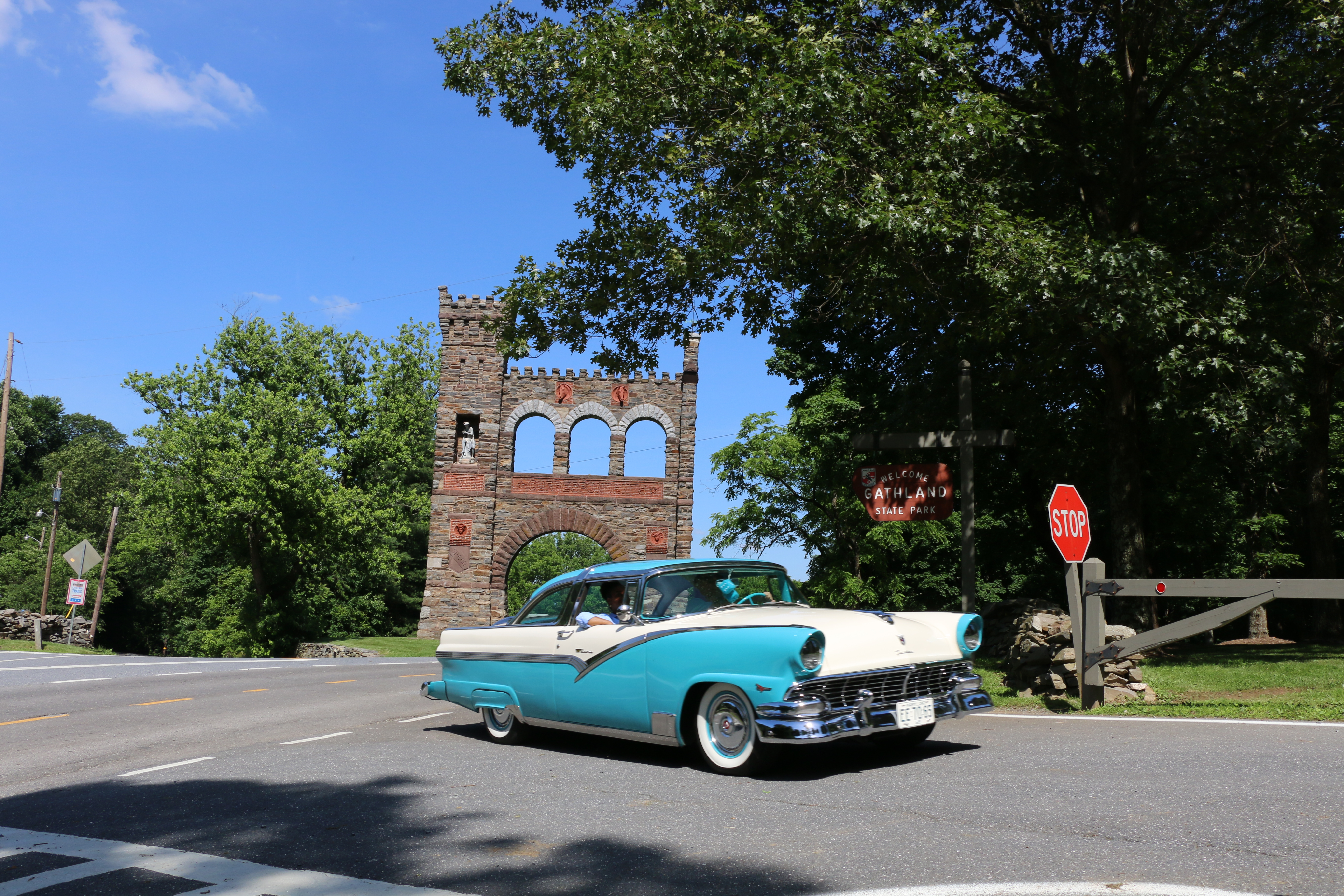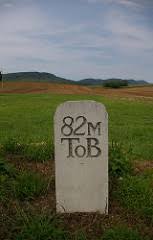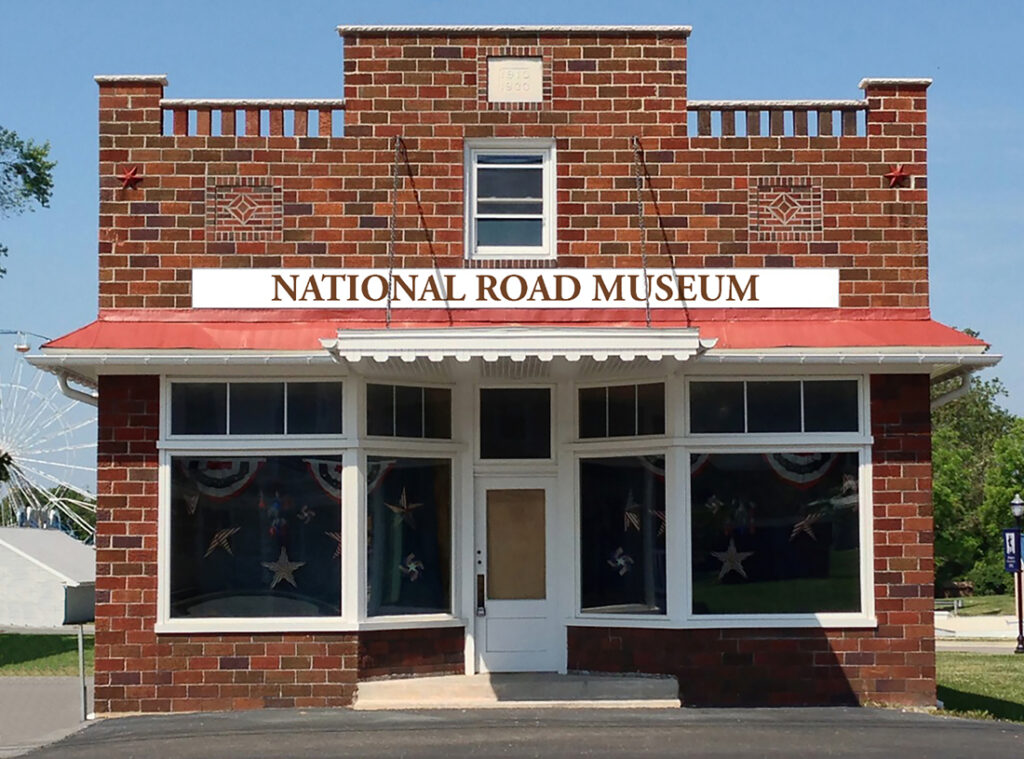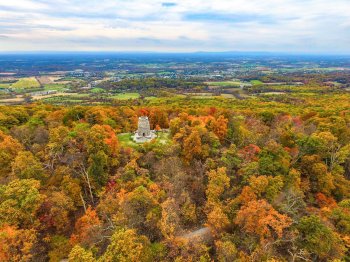 Maryland Historic National Road: The Road that Built a Nation.
The Maryland Historic National Road (HNR) is a fun and scenic road trip to take with the family; it's a day trip to build memories. When driving it, engineering marvels and historic landmarks can be seen. Dine and shop at businesses, such as the site of original taverns and inns that catered to travelers on the road in the 19th and early 20th centuries. Museums, wineries, breweries, and recreational opportunities are abundant, and the scenery along the way is breathtaking.
Our county's transportation history has a significant place in our nation's story: the Maryland Historic National Road allowed goods to be transported from Baltimore to points West. The C&O Canal was dug to help move goods to/from Washington, DC to Western Maryland. So many early railroad lines were linked into Hagerstown that it earned the nickname "Hub City."
The Historic National Road threads together charming small towns and thriving cities. Plan a day trip, or several days driving along this "open-air museum" to explore its recreational opportunities, museums, shopping, dining, wineries, brew pubs, and distilleries in Washington County.
The fun of the HNR is the sites and side trips along the way:
•
Washington Monument State Park
for a hike on the
Appalachian Trail
to the first monument erected in George Washington's honor. The park is also located along a noted migratory bird flyway, South Mountain, so bring your binoculars.
A quick jaunt off the road, on MD67, be sure to stop at
Big Cork Vineyards
to sample their award-winning wines in the tasting room or outside on the veranda. Stunning mountain views make for the perfect backdrop to this must-do.
• The first quaint town is
Boonsboro
, and the must-see
National Road Museum
, which is scheduled to open in 2024. The National Road Museum is Maryland's first museum dedicated to America's first federally funded highway. From Baltimore, Maryland to Vandalia, Illinois (874 miles) the road played an important role in expansion to the West, increasing trade and communication. Once open, exhibits will feature professional interpretation of traveling the National Road in its heyday and the movement to expand and populate America's untamed West. Next door to the site is the
Boonsboro Trolley Museum
which is open by appointment and on certain Sundays each month.
• Also, Boonsboro is the hometown of Nora Roberts, a world-famous romance novelist. She has several businesses in the town:
• A side trip to our Canal Towns along the
C&O Canal National Historical Park
and C&O Canal Byway shows another vital part of our transportation history. Created to transport goods from Washington DC to Western Maryland, this park runs parallel to the Potomac River. Three Canal Towns are in Washington County: Hancock, Sharpsburg, and Williamsport.
Hancock – with its Visitor Center in a historic canal home, quaint restaurants, and the famous Blue Goose Bakery.
Sharpsburg – site of Antietam National Battlefield, where the bloodiest single day of the war in the USA occurred. The battle prompted President Lincoln to issue the preliminary Emancipation Proclamation, officially making the war about slavery. Nearby is Antietam Creek Vineyards offering estate-grown Bordeaux-style wines with unique and stunning vistas of the Battlefield.
Williamsport: Visitors to this Canal Town can ride a 1900's era boat over a restored aqueduct, see an authentic lockkeeper's home, and see a demonstration of how the Canal was opened and closed at its authentic working lock. It is the only site in the USA to offer these original experiences as they would have happened in the days of the Canal's operation. The current Visitor Center is still open. Cushwa Brewery, a microbrewery with innovative offerings, is named for the Cushwa Basin where the Canal boats would turn around.
Continuing with the quaint towns to visit along the way:
Funkstown – A quaint small town along the National Road, features antique stores with finds that are sought after by high-end designers, recycled goods fans, and "pickers" alike. Blue Mountain Boutique Wine Tasting Room is also open to serve tastings and offers classes in home wine-making and brewing. Just outside of Funkstown is Antietam Entertainment & Dinner Theater, offering year-round performances. Their most popular show is the "Christmas Experience."
Hagerstown, the County Seat along the National Road, offers an abundance of recreation, arts & culture, and dining experiences in its historic downtown Arts & Entertainment District and City Park:

Schmankerl Stube Bavarian Restaurant and many more dining options to suit any budget.
Meinelschmidt Distillery is Hagerstown's first distillery.
Hagerstown Cultural Trail is a linear park/trail that connects the A&E District to Hagerstown's City Park. It offers engaging opportunities to take a short walk while experiencing fabulous works of public art such as the Mural of Unusual Size.
Once in City Park, visit these cultural attractions:
• Just West of Hagerstown, visit
Antietam Brewery
, Hagerstown's first full-production brewery. Tour their state-of-the-art facility and unwind in their gorgeous tasting room or outdoor patio. Continue on to
Clear Spring
, MD, and visit the historic
Wilson's Village
. Grab a bag of homemade chips, old time candy in the General Store/Post Office. At various times of year and by appointment the founder's home and old one-room country schoolhouse can be toured.
• Going further West a must-see is
Fort Frederick
, in Big Pool. This stone fort was built during the French & Indian War and was also used in the Revolutionary War and Civil War. It is also an African American Heritage site.
• Last stop in Washington County is Hancock, MD. Also, a canal town (as noted above) is where the C & O Canal National Historical Park offers a deeper exploration of canal life. Dine at
Buddy Lou's Antiques and Eats
. After a drive-climb up
Sideling Hill
, along the National Road on I-70, stop at the Visitor Center and see how this part of the road was the scene of many stagecoach mishaps!
Two videos about the NHR can be viewed on our YouTube Page. Washington County is the center of the Maryland Historic National Road, so we get coverage in both videos, produced by the Maryland Office of Tourism.
Historic National Road: Eastern Portion
Historic National Road: Western Portion
Always wanted to read the roadside panels/markers, but never had the time to pull over along the way? To take a Virtual Tour of the markers in Washington County, click here:
Historic National Road Panels
The Historic National Road is a great way to see so many of our attractions, museums, and historical sites. It's also a destination in its own right, where the journey is the destination!
We are READY for YOU!