Hunt and Fish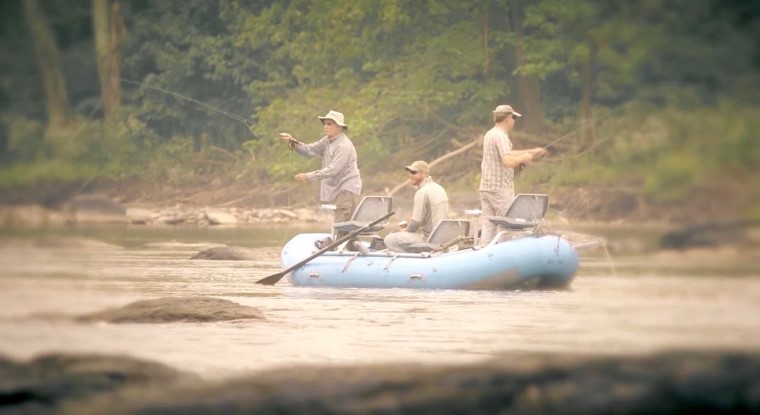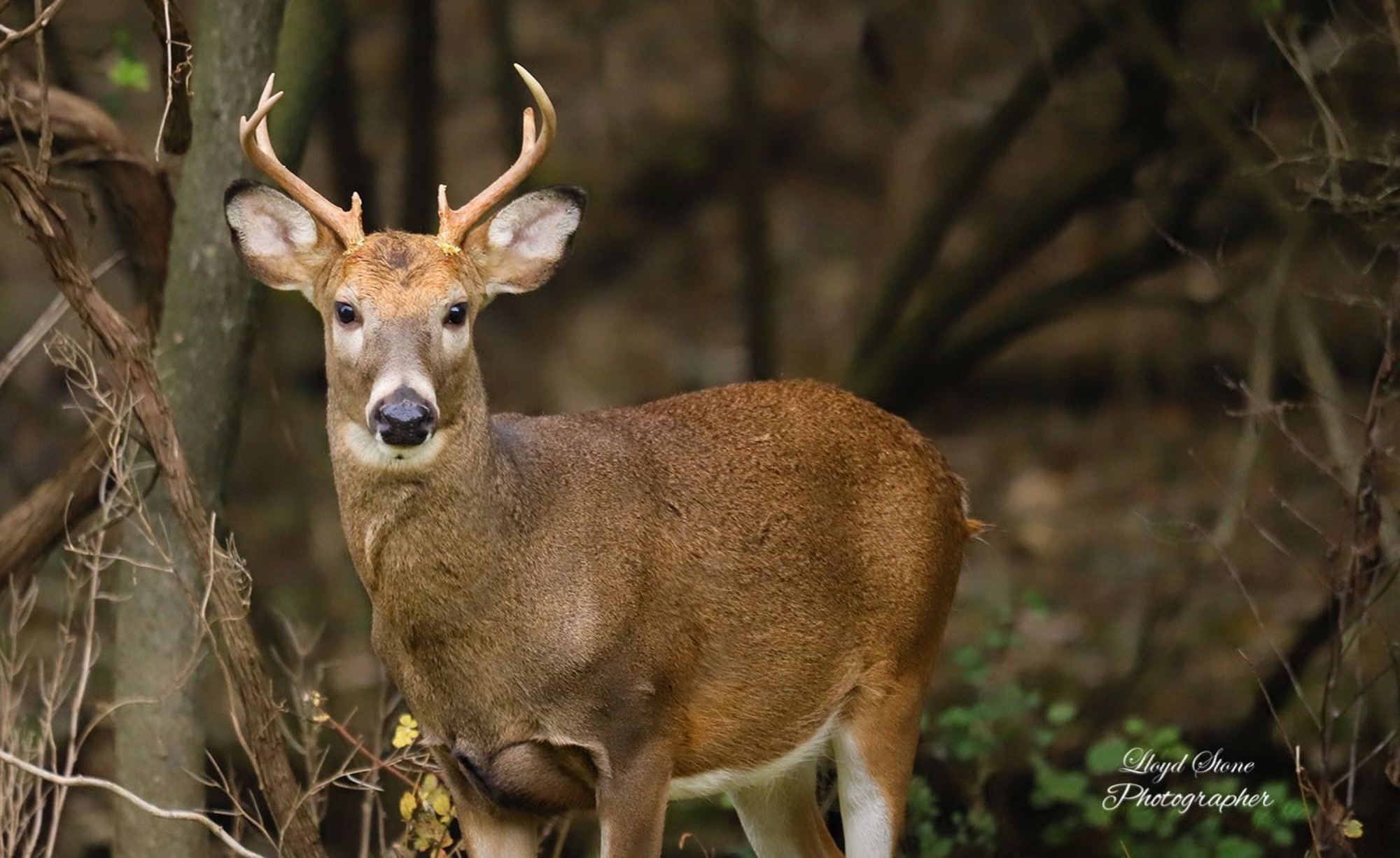 Photo by John Canan
Photo by Lloyd Stone


FISHING:
31+ Reasons to Hook Your Next Fish in Washington County, Maryland

Let's look at some of these; Largemouth Bass, Bream/Bluegill, Smallmouth Bass, Rainbow Trout, Perch, Crappie, Catfish, Bullhead, Northern Pike, and, if you can believe it, 21 more species of fish (these are the top 30 reasons, by the way). This is according to the data published by Hook and Bullet Media.
So, what is reason number 31 to come to Washington County to fish, you ask? The 31st reason to cast your line in Washington County is all of the benefits you receive from getting away from it all, in the outdoors, on the water (or in it), while still remaining close enough to home that you have more time for fishing.
First thing's first…find your spot. All the places you can fish along the Potomac River and downloadable maps can be found on our Potomac River Atlas! And, if you like creek, lake or streams, there are over 4,000 Bodies of Water in Washington County Area: 939 Lakes, 2,584 Rivers and Streams, 535 Reservoirs (that tidbit is garnished from Hook and Bullett). Check out their fish finder maps for all the fishing spots, too.
Local Hot Spots
Maryland's Sideling Hill WMA, a fishing and hunting destination, offers anglers recreation activity that is popular within Washington County, Maryland. Fishing opportunities at its Green Ridge include the Potomac River where bass, catfish, muskellunge, and sunfish are sought. Put and take trout fishing is popular on Fifteen Mile Creek, Sidling Hill Creek, and White Sulphur and Orchard ponds during the spring. Town Creek also offers a special management delayed harvest trout fishing program. All rules and regulations regarding fishing at Green Ridge can be found in the Maryland Fishing Guide that is issued with the Maryland Fishing License. A Maryland Anglers License is required for those 16 years of age and older" (adapted from the Maryland DNR website).
Another place that anglers enjoy both from both water-craft and on land is Indian Springs Wildlife Management Area in Clear Spring, Maryland. Here you will enjoy the stocked trout in Blair's Valley Lake and Indian Springs Pond. Both locations are popular spots for fishing. Indian Springs also has limited primitive camping, check their website for current notices.
Washington County, Maryland Fishing and River Guides
Need some help on land to get your hook in the water or help from the water to find local hotspots? Washington County area has numerous guides that you can choose to work with whatever your fishing or advanced fishing needs are.
River & Trail Outfitters can help you plan your trip, and provide kayak, raft and other rentals. They work great with groups too!
Potomac Guide Services are a Maryland Dept. of Natural Resources Certified Nature Tourism Vendor.
Paddling Safety Tips
• Always wear a lifejacket.
• Paddle with others.
• Always check the river's conditions in advance by calling NOAA, 703-260-0305.
• If air and water temperatures combined total less than 120 degrees, wear a wetsuit.
Come on up to Washington County let our mountains revive, refuel, and resupply you.
You can rest here while enjoying the wide-open spaces within the Appalachian mountain foothills.
Hunting:
There's no Season like Hunting Season in Washington County Maryland
Hunting in Washington County, Maryland brings you closer to your quarry without taking you far from home. The foothills of the Appalachian Mountains and the "gateway to the west," historic Washington County supports your need to get out and away from it all with over 46,000 acres designated for wild game management. You can track, trail, hunt, and enjoy all that nature has to offer in the great outdoors.
Mobile restricted hunter access is available at the Indian Springs Wildlife Management Area. limited mobility hunting requires a permit obtained through the DNR.
Western Maryland public hunting lands offer hunters the opportunity to hunt turkey, rabbit, squirrel (fox and grey), ruffed grouse, doves, and white-tailed deer. Learn more by visiting the Western Maryland Public Hunting Areas website.
Local Outfitters and Maryland Hunting Licenses:
Battleview Market (on facebook)
Hendershots Sporting Goods
Downsville General Store (on facebook)
Check the DNR website for updates on service agents.
Maryland Department of Natural Resources
Nourishments & Provisions
Once you have spent your day sitting, trailing, standing stone still, in rich forests and meadows, in the chill of twilight or walked miles through brush - no appetite is too big to quell. Washington County is home to many restaurants, pubs, and historic places to refuel, wet your whistle, and share the bounty of your hunting stories with friends old and new.
Maybe you need a cup of joe to start the next part of your morning, be sure to check out Bonnie's at the Red Byrd near Boonsboro or Desert Rose in Williamsport. Wrap up your morning appetite with an omelet or full stack of griddle cakes at another local hideaway, Weaver's Restaurant in Hancock. Perhaps you would enjoy grabbing some fresh baked cinnamon buns with a stop by the Blue Goose Bakery, still warm from the oven.
Extending your stay beyond a day's hunt? Washington County boasts centrally located hotels to support your endeavors in comfort. Roughing it during the day doesn't mean skimping on comfort. Many Bed and Breakfasts, Guest Houses and Campgrounds are nestled along scenic byways and are in arms-length of wildlife management areas.
Want to remain in the outdoors throughout your hunting trip? Limited camping options are available at Indian Springs Wildlife Management Area. Download or view the pdf map with camping areas.
See many of your available options for places to stay in Washington County on your next hunting trip! There is something for any hunter or hunting group's budget.
You May Also Be Interested In
Woodmont Natural Resources Management Area
Formerly known as the Woodmont Rod and Gun Club, the site is now part of the Woodmont Natural Resources Management Area and consists of 3,500 acres of virgin woodlands. Operated by the Isaak Walton League, the former club is tucked in at the foot of Sideling Hill near the Potomac National River near Fort Frederick State Park. The 18,745 sq. ft. Woodmont Lodge offers a panoramic view of West Virginia and the Potomac River.​​​​​​​​​​ Six U.S. Presidents, various senators and congressmen, Babe Ruth, Gene Tunney, Amos & Andy, and Richard Mellon are among the many famous and influential guests of Woodmont Lodge. Several of the stream valleys on the property are underlain with the rock type which forms shale barrens, a unique habitat often harboring rare plant or insect life (adapted from the DNT website). There is a pond located on site for fishing.
The North American Rod & Gun Club is one of the oldest and largest sporting clubs in Washington County, founded in 1939. Situated on nearly 180 acres bordering Antietam Creek, just east of Hagerstown.
Get a copy of the Maryland Guide to Hunting and Trapping, a publication by Maryland Department of Natural Resources. Access your free copy in two different ways: Click here for Electronic Version or
Click here to download pdf version
Public Lands are a Legacy Resource. Kindly follow the Principles of Leave No Trace:
• Plan Ahead and Prepare.
• Travel and Camp on Durable Surfaces.
• Dispose of Waste Properly.
• Leave What You Find.
• Minimize Campfire Impacts.
• Respect Wildlife.
• Be Considerate of Other Visitors.
Visit the Leave No Trace, Center for Outdoors Ethics website for more info.