April 21, 2016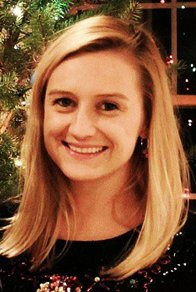 Click on image to enlarge
1. Decide on a budget -think about how much you are willing to spend to host a "knock- your-socks-off" event without draining the bank account! Take into consideration things such as how many people you will need to host, what types of food you are thinking of having, the venue that you wish to book, and start researching! Call around to local venues to see what they have to offer and if there are any special rental rates of incentives going on- make sure to book early- a lot of venues book months, sometimes even a year in advance for certain events!
2. Choose the optimal location- You don't want your guest trekking half way across the state just to get to a fancy corporate shindig, so be sure to choose a venue that will be fairly easy to get to for the majority of your guests. Choosing a venue that is fairly close to your place of business or in the area of which most of your guests are from is key! More people are likely to attend if they are familiar with the area and aware of how long their travel time will be. If you do choose a location that is farther away, many venues offer hotel suggestions that will easily accommodate your guests from out of town!
3. Design a menu- Guests will be thrilled that they don't have to cook, glad to be out of the house and eager to see what is in store for them! Depending on your venue and the "fanciness" of your event, choose meals that are different than the norm, but not too far out there that they will leave people whispering "what is this" to their tablemates. There are many venues or caterers that are doing "new takes on old favorites", so be prepared with a few ideas and see where their creativity will take your menu.
4. Decide on a theme or color scheme- depending on what you are celebrating, be it a holiday, retirement, etc, pick out table linens and centerpieces that go along too! Reds, Greens & Whites are popular during the holidays and many businesses use their signature colors to dress up the tables as well. Center pieces can be as simple as a mirror and votives, or as elaborate as floral arrangements for each table, the possibilities are endless! (PARTY PLANNER HINT: visit www.pintrest.com for ideas)
5 .Keep your guests entertained-plates are cleared and guests are fed…now what? Having a little entertainment at your event is a sure fire way to please your guests. Invite a band to play, a DJ, show a holiday movie, conduct an awards ceremony, go the extra mile to make sure your guests have a great time and don't just eat and run!
6. Make sure the event is fully staffed- let's face it, you can't do it all. Once the planning part is done, you should be free to enjoy all of the hard work you put into this thing! Choose a venue or catering team that is fully staffed and familiar with working an event like yours. A good staff is essential to keeping the evening running smoothly, and freeing you up to mix and mingle with party goers!
7. Keep open contact with the venue where you will have your event- open lines of communication are VERY important when planning an event at a venue or off sire location. If something comes up, let your contact person know right away to make sure everything is planned just right for the night of the event! Avoid as many last minuet changes as possible- but in reality- we all know that is easier said than done, so be sure that your lines of communication are open!
8. Send your guest home with more than memory- a lot of events send guests off with a trinket of some sort, party favors, gift baskets, raffle prizes etc. Something extra like that can really send a sincere message of "Thank you for coming" much better than a card!
9. Create a floorplan that will keep you event flowing- once you have figured out how you will serve the meal, how the seating will work, what your entertainment will be, work with the venue to design a floor plan that will allow guest to easily flow from one area to the next. No one wanted to have to weave in and out of a sea of tables just to get to the cheese plate!
10. Stop. Pick up the phone and call Fountain Head Country Club- Not only are we the Hagerstown Magazine 2015 Hot List winners for BEST Reception/ Event site, but we also have an extremely talented staff comprised of an Executive Chef and his team, a skilled and detail oriented Event Coordinator, an impeccably professional event serving staff, and a premier locale for all of your guests from near and far! We are eager and willing to work with you on each of the steps listed above to create a most memorable event for you, your business and your guests! Visit us online to learn more and book a tour!

About Our Guest Blogger:
Ashley Schuchhardt is the Administrative Assistant and blogger for Fountain Head Country Club in Hagerstown, Maryland. Her background is originally in early childhood education through Frostburg State University, however life has surprisingly lead her to the position she holds today! Over the past year and a half at the Club she has learned so much about marketing and media, while discovering her joy for writing! She has been writing copy for the club's redesigned website, print marketing materials, and club based emails, along with any other projects that come her way. Her goal while writing publications for the club is to spread awareness to the community, entice new members to join, and welcome those who are new to the area to come see what Fountain Head Country Club is all about!