April 18, 2016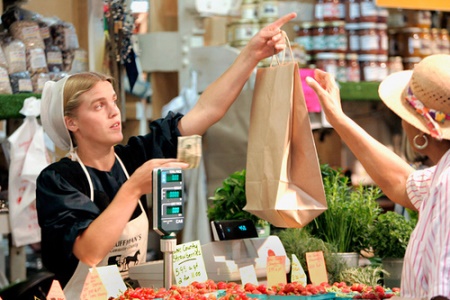 Click on image to enlarge
Home to world-class museums and gorgeous parks, Hagerstown attracts thousands of visitors each year to check out the sites that have put the area on the proverbial map. But Hagerstown and Washington County are teeming with hidden gems that are off the beaten path. If you want to see a side of Hagerstown and Washington County you haven't seen before, then set out to discover these 12 top hidden gems in the area.
1. Pennsylvania Dutch Market: Don't leave the Hagerstown area without sampling authentic Amish goods like baked pies, old time candies and Dutch country-style pretzels. Pennsylvania Dutch Market is an indoor plaza for food connoisseurs to purchase hard-to-find homemade pickles, jams, meat sticks and more. Additionally, the market has its own barbecue station, farmers market with freshly harvested produce and a butcher shop. When not shopping for food, guests can swing by Poor Richard's variety store at the market to buy gag gifts or Lapp's Furniture & Home Decor for Amish-made quilts and linens.
2. Seven Ten Bowling. Seven Ten Bowling is a popular, new local hangout that's little known to visitors. Sure, at Seven Ten Bowling, you can take on your friends in a game or two of bowling (under black lights and laser effects, no less). But you can also play arcade games or hang out at its bistro bar that serves specialty cocktails and food options like crispy won tons or BBQ pork sliders. Seven Ten also is currently working on expanding its center with a new nightclub—a place to play when the kids are away.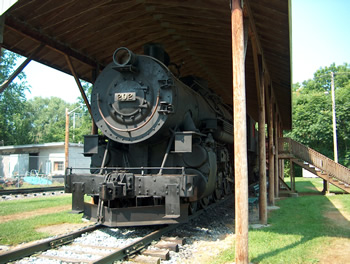 3. Train museums. If your kids (or you, for that matter) have a fascination for trains, Hagerstown is one of the best spots to visit in the region. There are two train museums in the city, one of which is the Hagerstown Roundhouse Museum on Burhans Boulevard, where guests can browse through artifacts and historic photographs to learn about the city's railroad history. The museum is located at a roundhouse built in 1939 and operated as a repair station for trains for over 50 years. The Engine 202 museum on Highland Way features a more dramatic display of train artifacts including an 1885 Pump Car, an 1875 Velocipede, and of course, it's star attraction—Engine 202. Built in 1912, the train is the only one of its kind and is known for its massive body (weighing over 415,000 pounds and 77 feet long). After seeing the fantastic display of vintage locomotives, you may feel like purchasing train souvenirs. Train Room, just down the street from the Hagerstown Roundhouse Museum is an oasis for miniature train collectors. There, guests can watch model trains ride through miniature towns and purchase their own supplies to add to their collection. Bring the kids because Train Room has an impressive display and kid section full of train toys that the little ones can get lost in for hours.
4. Dirt-track racing at Hagerstown Speedway. A really fun option if you're in Hagerstown on a Saturday night is to check out some dirt-track racing at Hagerstown Speedway. Instead of racing on an asphalt track, drivers compete on raw red clay track. The speedway also hosts special events during the year like Monster Jam, concerts and festivals.
5. Wilson Village in Clear Spring. A 10-minute drive west of Hagerstown will land you in Wilson Village in Clear Spring. This sweet little village allows visitors to feel like they've stepped back in time as they walk down the authentically restored main street. Designed to reflect what life looked like in the 1850s in the area, Wilson Village has its own general store, blacksmith shop, post office, theater and a one-room schoolhouse. The story behind this little-known village tells the tale of Rufus Wilson who wanted to start up his own community. The village was meant to be a temporary rest stop for settlers passing through and looking for a place to enjoy freshly cooked meals and play a game of checkers. After Wilson died, the community started to deteriorate until 1983, when a husband-wife team started restoring it as a museum.
6. Alice's Cottage. Stock up on locally made gifts by heading over to Alice's Cottage in Hagerstown. The store has an impressive display of Maryland-inspired quilts with incredible handiwork that feature local birds and plants on the textiles. Many of these items can be seen in larger stores, at larger prices, and are stamped, "Made in Hagerstown." Other items to purchase at Alice's Cottage include cocktail napkins, aprons, tote bags, and pillow shams with country-style touches.
7. Engine Room Art Space. The Engine Room Art Space in downtown Hagerstown is a gallery that features art pieces from various mediums including photography, painting and found art sculptures. The gallery states its vision to help promote its art community by sharing ideas and showcasing new talent. Live music often plays at the Engine Room on weekends.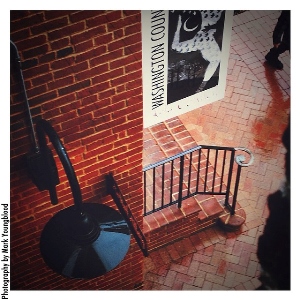 8. Washington County Arts Council Gallery. Located on Potomac Street in Hagerstown, Washington County Arts Council Gallery showcases the work of the finest talents in the area. Much of the art reflects the landscape and themes of Washington County with paintings of its historic buildings, scenic mountain passes, and egrets from its local water. Other items at the exhibit include books, jewelry, glasswork, textiles, pottery, and cards.
9. Potomac Bead Company. Potomac Bead Company is a crafter's paradise. Shoppers can purchase hundreds of rainbow-colored beads of all sizes and shapes, and its beading classes are known among locals throughout the area. Several beading course are offered weekly for beginners to learn how to make jewelry and practice techniques such as beadweaving.
10. Buddy Lou's. Don't miss a stop at Buddy Lou's in the heart of Hancock's main street. The large indoor antique mall is full of vintage and new pieces, making it ideal for you to scout for the perfect item to fit into your home—whether you need it or not. Buddy Lou's also has its own restaurant for Maryland cuisine of she-crab soup, hearty salads and crab cake sandwiches. As the day ends, its bar turns into a lively spot as dozens of locals meet up and enjoy their favorite pints. It's right off the C&O Canal.
11. Blue Goose. If you're not wolfing down pretzels from the Dutch market, Blue Goose Fruit Market and Bakery is a fantastic alternative to shop for homemade pies (over 40 different flavors). The country store in Hancock is known for its gourmet style ingredients, selling tasty goods like locally made maple syrup, honey, jam, jelly, cider and pancake mix. Most of the goods are Dutch-inspired, including Pennsylvania Dutch Birch Beer and Amish-style fudge.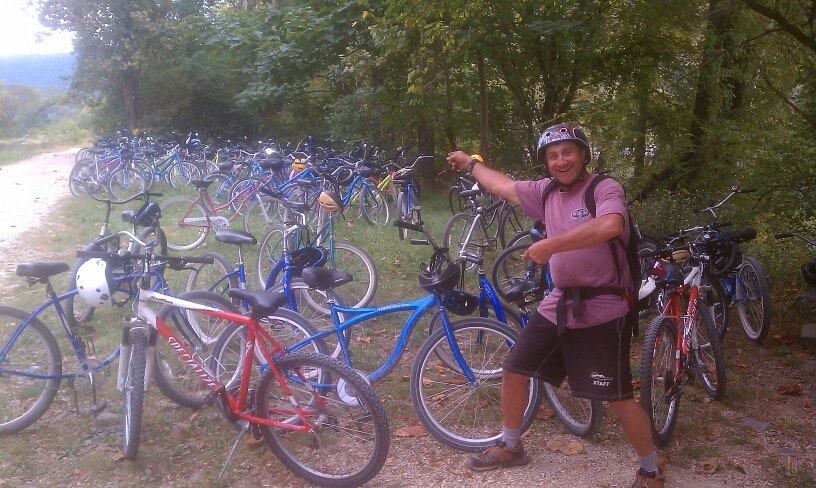 12. Rent a Bike and Ride the C&O Canal. Why walk along the historic C&O Canal when you can trek on a bike? Rent the bikes from C&O Bicycle on Pennsylvania Avenue in Hancock that's located near Western Maryland Rail Trail, a paved 22.5-mile long route through the mountains. Guests will have a choice of renting a bike for an hour, a full day's rate, or for an entire week. The routes are car-free, providing a safe haven for cyclists to enjoy the ride through some of the most scenic areas in the state.