January 20, 2016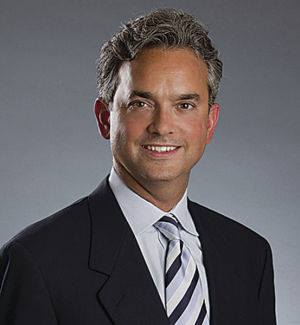 Click on image to enlarge
Imagine this: it's a week before your wedding, and you've spent months exhaustively planning every detail—from the familial politics of your seating chart to the size and placement of tablescape votives, no stone has been left unturned. You would do anything for a moment of quiet, but the only dull part of your day is your skin. In all of your preparations, you forgot to take care of yourself.
Getting married can be one of the most important and enjoyable events of your life. It can also be stressful, with extensive planning, personal preparations, and wrangling all of your guests and family members. Every bride deserves to look and feel flawless on her big day, and it's important not to let stress get in the way.
Working With a Professional for Last Minute Bridal Beauty Treatments
Fortunately, worrying about having a healthy, radiant glow on your big day is something you can check off of your list with a little extra help right here in Hagerstown. As a board certified plastic surgeon, I have built my entire business around helping people feel comfortable, confident, and beautiful—and I provide a suite of minimally invasive and non-surgical options that are ideal for brides, their mothers, and their bridal parties.
I have spent many years working with brides to provide a convenient, easy, and comfortable way to ensure beautiful, camera-ready skin for their wedding day. Here are some of the most popular treatments among brides—and a few tips to get the most out of your experience at Plastic Surgery Services:
Medical-Grade Skincare: As Soon as Possible
It is never too early to start a physician recommended at-home skincare routine. Not only are professional products a great way to maintain your results between treatments, they also boast clinically proven results and safe ingredients. My expert skincare staff and I offer complimentary skincare consultations and evaluations, which allow us to make personal recommendations for treatments and products to address your concerns and provide you with optimal results.
Pro Tip: You will want to start your new skincare regimen at least one month before your wedding day, as your skin can take some time to acclimate to new products.
Ditch the Double Chin: 5 Months Before You Say "I Do"
No matter how fit you are, double chins can make an appearance due to genetics and the natural process of aging. Luckily, recent advancements have led to a minimally invasive option for reducing excess fat along the jawline. Kybella™ is an injectable solution that permanently eliminates stubborn fat under the chin with just a few easy treatments.
Pro Tip: While most patients are happy with their results after just two to four treatments, up to six treatments may be performed one month apart. Be sure to schedule your consultation early to determine how many treatments are recommended for you so you can plan ahead.
Skin Resurfacing: 3 Weeks Before the Big Day
A great way to get a healthy glow is with professional skin resurfacing. For brides, I most often recommend chemical peels for their great results and minimal downtime. They are a perfect option for getting rid of old, dull skin and revealing healthier, smoother, and more radiant underlying skin. Because peels come in varying intensities and what works for you will depend on your unique concerns and ultimate goals, I recommend give yourself around three weeks to fully heal and experience the benefits of treatment.
Pro Tip: Depending on the depth of your chemical peel, you may experience a few days of redness and peeling. Make sure to plan accordingly, as you'll likely want to keep a low profile during the time to let your skin fully heal.
Injectables: 2 Weeks Prior to Your Wedding
If you or the mother-of-the-bride would like to smooth away fine lines or reduce expression wrinkles in the upper face, injectable treatments like BOTOX® and dermal fillers are a quick way to achieve great results. We also offer safe lip enhancement, so you can prepare to smile with fuller, more luscious lips. Treatment typically takes no more than 20 minutes, is very comfortable, and you'll begin seeing results within just a few days.
Pro Tip: Don't put off scheduling your appointment because you have too much to do. Injectable treatments can be performed during a quick lunch break or on your way to pick out your wedding cake.
Whatever treatment you're interested in learning more about, a crucial first step is speaking with a board certified plastic surgeon. Working with an experienced team helps to ensure you will achieve great results in a safe environment.

by Dr. Henry Garazo of Plastic Surgery Services, Hagerstown, MD